Small Loans
Are you looking for small loans for an urgent financial need? Are you struggling to get quick loans from a traditional lender? We've got you covered.
Offering fair and affordable small loans, we can offer you the financial access you need, regardless of your credit score.
At Salad Money, we know that life is filled with surprises that can negatively affect your credit score. Whether they are sudden unexpected expenses, an emergency or an unpredicted disaster, life can come with its own set of challenges. However, just because you've had a few setbacks, it's not fair that you are denied fair credit when you need it the most.
That's why, we bring you our More Than Your Score loans - where we don't rely on your credit score to offer you credit. With small instant loans, quick approval, speedy fund transfer and competitive interest rates, our loans are specially designed to help you better your financial situation.
Are you ready to apply for small loans with Salad Money? Get in touch with us now!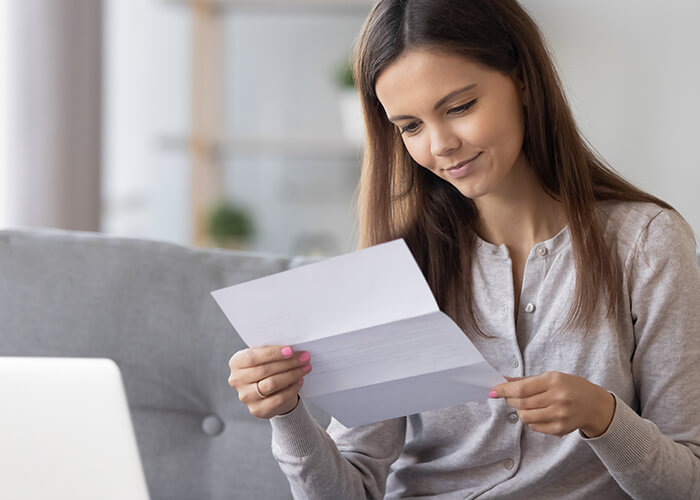 Understanding Small Loans: The Definition and Types
Providing borrowers with a small amount of money urgently, small loans are offered by various online and offline lenders. Very rarely offered by traditional lenders, small instant loans are different from traditional loans. These loans are usually for paying unexpected expenses, covering outstanding bills or managing debt. Usually, depending on the lender and the borrower's needs, the amount offered in a small loan differs.
Small loans are generally found in two types, secured and unsecured loans. Secured loans require collateral like a house or a car. This is usually given out when the loan involves great risk for the lender. However, small secured loans are rather uncommon in nature. On the other hand, most small online loans are unsecured, which means they do not require collateral, but have a comparatively higher interest rate.
How Small Loans Can Help You in a Financial Crunch
When facing a financial crisis, small loans prove to be extremely helpful. Regardless of whether you are dealing with sudden car expenses or urgent home improvements, a small loan can be a lifesaver. Offering you the money you need to get back on your feet.
Furthermore, unlike traditional loans, small quick loans are hassle-free and require lenient credit checks and minimal paperwork. This makes them a preferable option for people struggling to get loans from traditional lenders due to a low credit score. Thus, making them available to a wider variety of borrowers than traditional loans.
However, while small loans are a reliable tool in cases of a financial emergency, it is essential to carefully assess their terms and conditions before applying for one. Charging higher interest rates and fees compared with traditional loans, these loans can be slightly more costly for borrowers. Moreover, it is also essential to beware of predatory lending practices like hidden fees and violent recovery methods.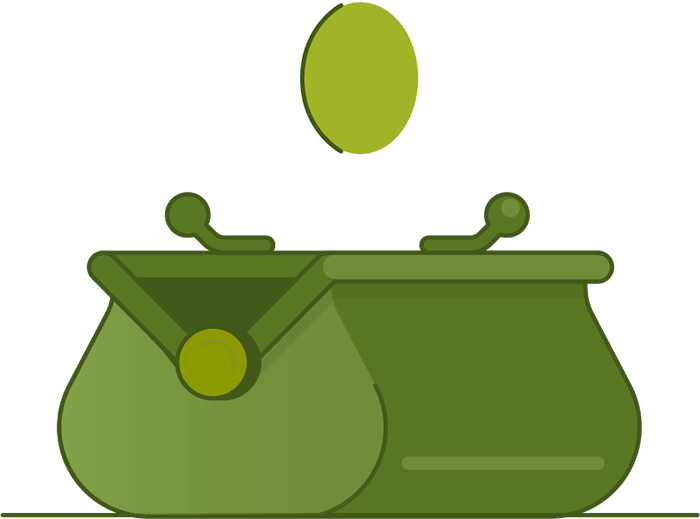 Reasons To Choose Small Quick Loans
With the uncertainty of world economic conditions, the cost of living crisis and growing inflation, small loans are becoming increasingly popular. Proving to be a fast and convenient way to get emergency money, small loans are helping people deal with a lack of liquidity in trying times.
Due to their time-consuming nature, endless paperwork and lengthy loan processing, traditional bank loans have taken a backseat. Moreover, with the option of online lending, more and more lenders are offering small instant loans at good rates.
Online banking has not only made transactions simpler but also made it easier for people to apply for small loans. Streamlining the application, approval and fund transfer processes, small quick loans can help you access funds within as little as a few hours.
Benefits of Quick and Easy Small Loans
Helping several individuals deal with their financial issues, small loans come with a number of benefits for lenders and borrowers alike. Let's look at some of these benefits to help you understand why a quick small loan might be the best option for you.
Convenient access to cash: Given the nature of the loans, small loan lenders offer their borrowers quick and convenient access to emergency funds. Usually, within as little as 24 hours, these lenders can have the money deposited in your account soon after you get approved.
Accessibility: Offering more relaxed and alternative credit assessment options, small online loans are more accessible to a wide range of borrowers. Even those with a less-than-perfect credit score.
Faster repayment period: As you're borrowing a relatively small amount, these loans come with a shorter repayment period. Allowing you to deal with your expenses headfirst and repay the loan quickly.
Helps build credit: Offering you the opportunity to improve your credit score, small loans, when paid off properly, can have a positive impact on your credit report. This can not only allow you to get better loans in the future but also help manage your finances better.
Flexible use of funds: Unlike mortgage loans or car loans, small loans offer you flexibility of use. Allowing you to use the money for various personal purposes, they are a better option to deal with unconventional expenses.
Small Loans vs. Traditional Bank Loans: Which Is Better?
When it comes to choosing between traditional loans and small loans, there are a few things that need to be considered. Most traditional loans offer lower interest rates and longer repayment terms. This makes them a preferable and more affordable option to borrow a large sum of money.
However, these loans usually take a long time to get approved and require more strict credit check requirements. Thereby, restricting people with low credit scores to apply for them. Moreover, these loans also have a more thorough eligibility criteria and require you to spend a lot of time and effort to get approved.
On the other hand, small loans by direct lenders like Salad Money require much less hassle, offering quick approvals and speedy fund transfers, making them much easier to obtain.
Considering your own personal circumstances, hopefully now you can make an informed decision on which loan is more suited to you.
Frequently Asked Questions on Small Loans
How can I apply for small fast loans online?
Applying for a small fast loan is incredibly simple. All you need to do is visit your preferred lender's website, fill out your basic information, provide the necessary documents and you're good to go. At Salad Money, we offer a quick and simple application process, so you can access the funds you need as soon as possible.
What are the requirements for applying for small online loans?
While the eligibility criteria vary for different lenders, the basic requirements stay the same. These requirements are:
You need to be at least 18 years of age
Have a valid bank account
Have a legal source of income
How quickly can I get approved for a small quick loan?
The approval process for a small quick loan is generally faster than most other traditional loans. Hence, the name. However, the exact time it takes to get approval varies depending on your lender. Some may take a few hours while others may take a day or two.
What is the difference between a small quick loan and a regular loan?
Although there are several differences between these loans, let us highlight the most common ones for you. When compared with regular loans, small quick loans usually have a faster approval rate, lenient credit checks, quick fund transfers, and shorter repayment periods. There are many other differences but they generally vary from lender to lender.
Can I apply for a small loan if I have bad credit?
Yes, you absolutely can. In fact, many small loan lenders offer loans specially designed to offer support to people struggling with bad credit. While the loan fees and interest rates might be slightly higher for people with bad credit, they are always accessible. However, before you choose, it is always a good idea to compare your options and choose one with favourable terms.
Are small quick loans available in the UK?
Yes, small quick loans are available to several individuals in the UK. Depending upon the lender you choose, you can effectively access credit regardless of your credit score.
What are the interest rates for small loans in the UK?
When it comes to interest rates, this is one of the most subjective aspects of small loans in the UK. Based on various influencing factors like the risk involved, loan amount, and repayment period, lenders decide the interest rates for their loans.
How long do I have to repay a small loan?
Given the fact that small loans involve a smaller amount compared to traditional loans, they usually come with a shorter repayment period. Usually ranging from 2 weeks to 6 months. However, with Salad Money's More Than Your Score loans, you have the freedom to choose the repayment period most suitable for you. Offering a longer 12 to 18 months, we can help you make the most out of your situation with our small loans.
Are there any fees associated with applying for small quick loans?
Although most reputable lenders don't charge any extra fees for the application process, some do. That's why it's important to read the terms and conditions of the lender carefully before applying. Moreover, if you want to minimise any extra charges, you can compare lenders and apply for the ones that don't charge application fees.
Why Choose Salad Money?
Regardless of the types of loans you are looking for, it is essential that you always select the right lender. Choosing a reliable lender for small loans in the UK can be challenging, especially with a poor credit score.
However, picking the best lender for your needs can not only help you make the most out of your financial situation but also reduce your stress levels. Leading to a smooth borrowing and repayment experience. Salad Money is an excellent choice for you.
As one of the leading small loan lenders in the UK, we believe in fairness, understanding and above all, trust. Our small instant loans are specially designed for people who are struggling to get loans from traditional lenders.
Created to support private and public employees who have been wronged by the traditional credit score system, our More Than Your Score loans are here to help. Using a holistic approach to your affordability assessment, we use an open banking based system to evaluate your actual creditworthiness.
With the help of this system, we don't just rely on your credit score to offer you our small loans. Rather, we take a look at various other influencing factors that help us accurately assess your ability to repay the loans.
Offering you the best small quick loans within as little as 24 hours, Salad Money believes in absolute customer satisfaction. That's why, our team of experienced professionals are always available to answer all your questions and queries regarding our loans.
What's more, we believe in offering a positive borrowing experience. Therefore, we ensure absolute transparency in all our dealings with our clients. With clear and concise terms and conditions, fair assessment and instant support, we bring you nothing but the best.
To learn more about our services, click here or get in touch with us now!