Short Term Loans
Are you looking for short term loans to manage your immediate financial needs? Are you struggling to get loans from traditional sources? Salad Money is here to help.
As one of the leading lenders of short term loans in the UK, Salad Money brings you fair and affordable loan options for all your short term cash needs. With loans specially designed to help you bridge the gap between urgent expenses and payday.
At Salad Money, we know that anyone can be confronted by unpredictable adversities in life. But fear not, there are ways you can be supported in these trying times. That's where our short term loan comes into the picture.
Our simple and straightforward online short term loans are easily approved and we don't solely rely on your credit score. To accurately assess your short term loan affordability, we consider several factors and offer you quick short term cash in no time.
Regardless of whether you have to deal with unexpected bills, car repairs, or urgent home renovations, we've got you covered. With our short term loans, you can cover your expenses until your next paycheck arrives.
To learn more about our short term loans, get in touch with us today.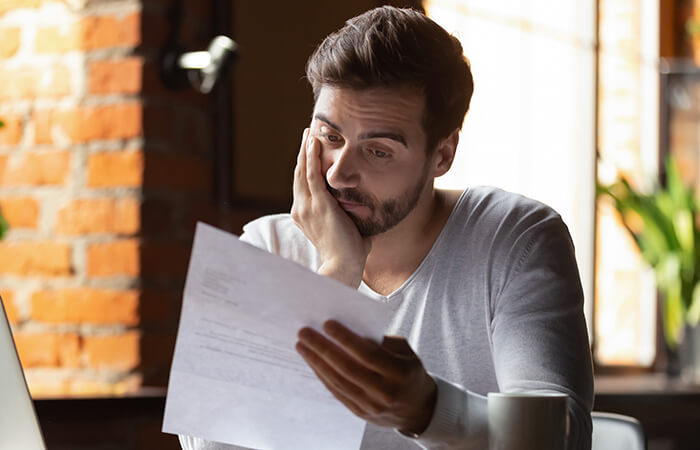 What Are Short-Term Loans?
As the name suggests, short term loans are to be repaid after a relatively short period of time. These loans are most commonly taken out by people looking for urgent cash to fulfil immediate needs. Lasting between a few weeks to a few months, the terms of these loans are usually over a short period of time. These loans are usually provided by banks, credit unions and even reputable online lenders like Salad Money.
How Do Short-Term Loans Work?
The process of getting short term loans is rather quick, simple and far less complicated than traditional loans. With a relatively short and painless application process, most online short term loans have a fast turnaround time.
For quick approval, borrowers first need to fill out the application and provide the necessary documents based on the lender's eligibility criteria. These documents involve proof of income, identification, bank statements, and very rarely, collateral (in the case of a secured loan).
Once approved, your lender will provide you with the terms and conditions of the loan including your loan's interest rate, fees and repayment terms. After carefully assessing these terms, you can either accept or deny them based on your preference. Following this, your lender will transfer the funds into your bank account within the next day or two.
After this, all you need to do is make your monthly repayments as per the terms and in no time you will have successfully repaid the loan.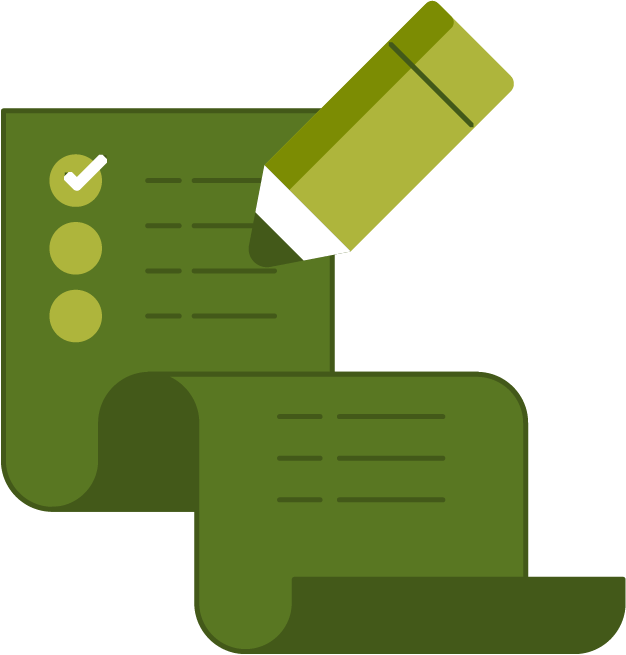 Pros and Cons of Short-Term Loans
Short term loans can offer a wide range of benefits to borrowers. However, when it comes to financial products, almost all of them come with their own set of cons as well. That's why it's essential to weigh the pros and cons before you get a short term loan. Let's discuss some of these pros and cons to help you make the right decision.
Advantages of Short-Term Loans:
Quick Access to Funds: Taking out a short loan gives you immediate access to funds, allowing you to solve any urgent matters at hand. These loans are specially designed to offer fast cash flow to those struggling with emergency financial needs. With a quick application process and speedy fund transfer, online short term loans are the way to go.
---
Flexible Repayment Options: With the short term loans, the repayment period is relatively short compared to other loans. However, some lenders offer flexibility, allowing you to choose a longer repayment period, to help you get your finances under control, or offering early repayment facilities for those ahead of the game.
---
No Collateral Required: While there are some lenders that require collateral, most short term loan lenders don't ask for collateral. At Salad Money, we offer fair and affordable loans for the short term without the need for collateral or a strong credit score. This allows a greater number of people to access our loans.
---
Disadvantages of Short-Term Loans:
High Interest Rates: Usually lent with higher interest rates than most traditional loans, short term loans can be more expensive. However, they offer several other benefits that you usually don't get with traditional loans.
---
Fees and Penalties: While most lenders like Salad Money don't charge any hidden fees with their loans, there are some that do. This can add up quickly and cost you much more than the value of your actual loan.
---
Potential for Debt Cycle: Short term loans are usually taken by people already suffering from debt. While these loans can offer support in times of stress, if not managed properly, they can be difficult to repay. This can lead to the borrowers taking out another loan to cover it and consequently, finding themselves in a cycle of debt.
---
How to Use Short-Term Loans Responsibly
Taking out a loan for the short term is a great way to manage your finances and deal with urgent financial problems. However, while short term loans offer a wide range of benefits, they need to be used responsibly for the best results. Failing to do so, can not only lead to greater financial problems but also create a vicious cycle of debt. Let's explore some simple tips on taking a short term loan and make the most out of this financial product.
Borrow Only What You Need: While applying for a short loan, make it absolutely imperative that you only borrow what you need. This will allow you to deal with your financial needs headfirst and make it easier for you to repay the loan. No matter how much you're eligible for, ensure that you only borrow as much as you can afford and resist the temptation to take more.
Repay on Time: To avoid fees, penalties and interest payments from piling up, you need to make your repayments on time. This will not only help reduce your financial stress but also effectively improve your credit score. However, in certain emergencies, where you feel like you may have trouble making the repayments, always talk to your lender and come up with a more convenient repayment plan.
Shop Around: This is a step that begins before taking a short term loan and it is an essential part of using credit responsibly. Comparing lenders, interest rates, terms and conditions is a standard practice while planning to take a short term loan. This will not only help you get the best deal but also protect you from any possible losses caused by negligence.
Frequently Asked Questions On Short Term Loans
Can I get a short-term loan with bad credit?
Yes, you absolutely can. In fact, Salad Money's More Than Your Score loans are specially designed to look past your credit score. Offering support to people looking for quick short term loans to deal with sudden expenses, we evaluate your loan affordability based on various other factors, not just your credit score.
How much can I borrow with a short-term loan?
Usually, the amount of money that you can borrow depends upon your lender. However, on average, these loans are usually for amounts between £100 to £1000. Similarly, with Salad Money, you can borrow anywhere between £500 to £1000, based on your requirements.
What is the repayment period for a short-term loan?
The repayment period of short term loans usually varies from lender to lender. Typically lasting anywhere between 1 week to 6 months, these loans offer short term cash. With Salad Money, we aim to offer you greater flexibility and a larger range of repayment period options lasting up to 12 to 18 months.
Are short-term loans in the UK regulated by any governing bodies?
Yes, all short term loan lenders in the UK need to be regulated by the Financial Conduct Authority (FCA). If you find a lender that doesn't follow the guidelines set by the FCA, then do not proceed with your application. Lenders that aren't regulated by the FCA can engage in predatory lending practices and make your financial situation worse.
Can I get a small short-term loan for a specific purpose?
Well, the purpose you take a short term for really doesn't matter. Most short term loans offer you the flexibility to use the money for whatever you need it for. As long as you meet the eligibility criteria, you can use it to cover any legal expense including car repairs, home improvements, pet medical expenses, etc.
Is it possible to get easy approval for short-term loans?
Although the approvals are not guaranteed, most short term lenders aim for a quick and easy approval process. This is because they realise the borrower's need for a short term loan is usually an urgent matter.
Are there any hidden fees associated with short-term loans?
Getting in touch with a reputable lender for your short term cash needs is the best solution to avoid this problem. Reputable and reliable lenders like Salad Money do not charge any hidden fees. We believe in absolute transparency and hence ensure that you understand all the terms and conditions before taking the loans.
How quickly can I get a short-term loan in the UK?
Most lenders in the UK offer quick short term loans within 2 to 3 days of applying. Moreover, at Salad Money, with our quick approval and fast funding process, you can have the funds in your account in as little as 24 hours.
Why Choose Salad Money?
While looking for the best short term loans, it is important to consider your options and select the best lender. Largely affecting your stress levels and easing your financial situation, the right lender can make or break your borrowing experience. That's why, we are here to tell you why Salad Money is the right option for you.
As fair and understanding lenders, we understand that life can be full of unexpected surprises. Some of these surprises can come in the form of adversities that affect your credit score drastically. However, this does not mean that you don't deserve affordable credit when in need.
With our More Than Your Score loans, we aim to offer fair personal loans to public and private employees who have been wronged by the traditional credit score system. Using our loans, you can rest assured that no matter how hard it gets, support is available.
Allowing us to assess your affordability with our open banking based evaluation system, we take various influencing factors into account and don't just base it off your credit score. Thereby, allowing us to offer you the best possible loans in times of emergency.
With quick and easy approval, our short term loans can help you deal with urgent matters within as little as 24 hours.
At Salad Money, we take our responsibility towards our clients very seriously. That's why, we ensure regulatory compliance and follow all the essential guidelines stated by the Financial Conduct Authority (FCA).
What's more, we believe in open and transparent communication. Therefore, we offer clear terms and conditions that you fully understand. Moreover, our team of experienced professionals are always available to answer all your questions and queries to help you have the best borrowing experience.
To learn more about our services, click here or get in touch with us now!