Quick Loans
Get a quick loan, even with a low credit score
Easy approval
Speedy funding
Flexible repayment terms
Transparent and simple application process
No hidden fees
Reliable customer support
Struggling to find a quick loan to deal with unexpected expenses? You're not alone, we've got you covered. As experts in providing fast and easy loans to those in need of financial assistance, Salad Money is the solution to all your emergency cash needs.
As one of the leading quick loan lenders in the UK, we understand that life is full of good and bad surprises. Some of these surprises can come in the form of unexpected expenses that need to be handled quickly.
That's why we offer the loan options you need to manage your finances and get back on your feet. Eliminating the lengthy application process and arduous credit score check, Salad Money brings you fast, easy loans.
Regardless of whether it is a financial emergency, an unexpected bill or an urgent car repair, our advance pay loans are as quick as they get. With our team of professionals striving to help you access the right loan for your unique financial situation, you can rest assured that you are in good hands.
To take control of your finances with our quick, easy and simple loans, apply now or get in touch with us here!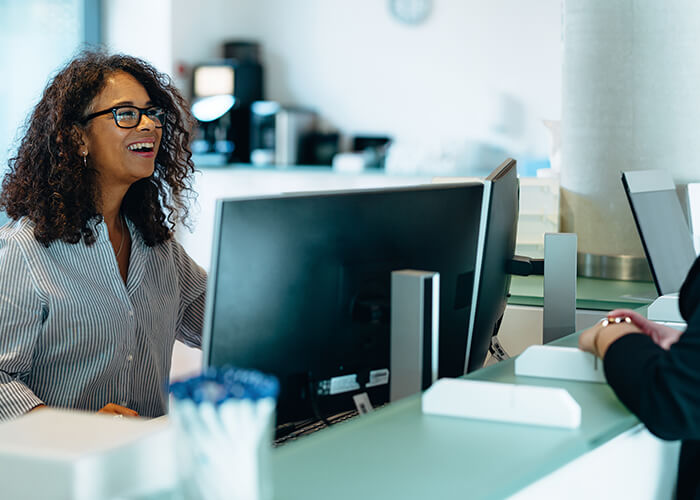 Reasons To Choose a Quick Loan
With the increasing challenges of modern life, more and more people are finding themselves dealing with financial issues. In such times, when a sudden expense arises, it can leave you struggling to make ends meet. That's when quick money loans can help you get your finances under control. Let us explore some more reasons to choose a quick loan.
Quick Loans Can Help Bridge The Gap
Allowing you to bridge the gap between when you need funds and when you get your paycheck, quick loans are a remedy in tricky situations. Regardless of how challenging or simple your issue is, our fast easy loans can help you deal with or at least ease the burden of unexpected bills.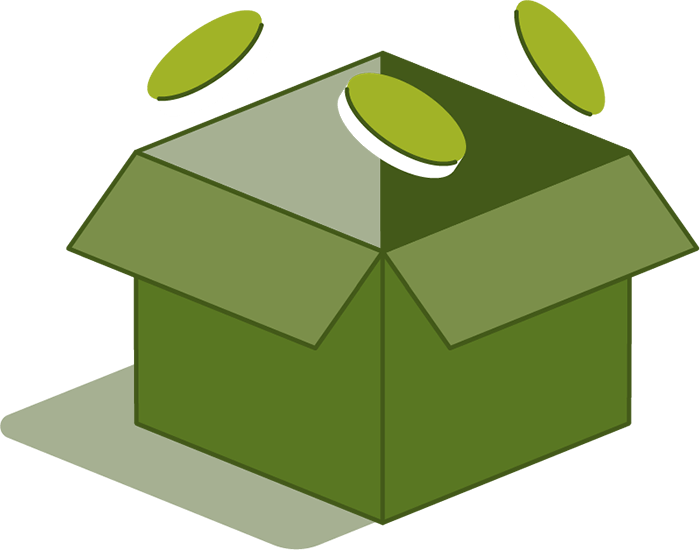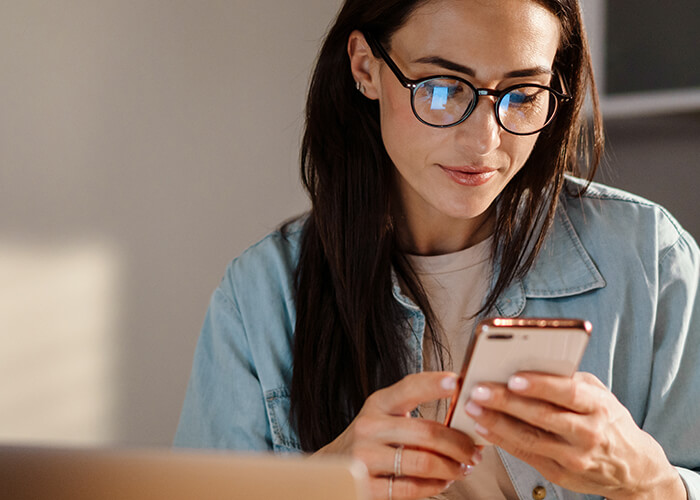 Fast and Easy Loan Approval Process Saves Time and Effort
Quick loans, as the name suggests, are known for their fast and easy approval process. Unlike traditional loans that take weeks or sometimes months to get approved, our fast loans offer you near-immediate relief. Not only does this prevent you from spending hours waiting in lines at the bank but it also removes the hassle of lengthy loan applications and credit checks.
Who Are Salad Money Loans For?
Salad Money uses state-of-the-art Open Banking technology to provide fair, affordable lending to employees who have been with their current employer for more than 6 months and earn more than £1,400 per month. Our loans are up to £1,000 and do not impact your credit score in any way.
Pros and Cons of Quick Loans: Is it the Right Choice for You?
If you are looking for fast and easy loans, then Salad Money's More Than Your Score loans might be the answer. However, when it comes to quick loans, just like every other financial product, they come with their own set of pros and cons. Let us discuss some of these pros and cons to help you make an informed decision.
The Pros of Quick Loans
Speed: As the name suggests, speed is one of the most crucial benefits of quick loans. Allowing you quick access to funds, fast loans are one of the most convenient solutions to all your financial needs. From fast approval to speedy funds transfer, quick money loans are there when you need them most.
---
Accessibility: Quick loans are highly accessible, even for those with a poor credit history. As extremely accessible loans, they can be especially beneficial to individuals struggling to get loans from traditional lenders.
---
Flexibility: When it comes to flexibility, fast money loans probably offer the best terms and loan amounts to the borrowers. Allowing you to choose the repayment terms that suit you best, our quick and easy loans are designed to offer maximum flexibility.
---
The Cons of Quick Loans
Higher Interest Rates: One of the most important drawbacks that prevent people from getting into a quick loan is the high-interest rate. This is because of an increased risk on the lender's end. However, although quick loans typically come with higher than traditional loan interest rates, at Salad Money, we're incredibly proud to offer highly competitive interest rates. The benefits that come with quick loans like easy approval and immediate fund transfer make them worth it.
---
Fees: Unlike many quick loan lenders, Salad Money doesn't charge any additional fees for our loans. Whether Salad Money is the right decision for you, or not, be sure to read the terms of your loan carefully before going ahead.
---
Short Repayment Periods: While they offer fast money transfers, they sometimes also come with short repayment periods. Whilst this can be difficult to manage, at Salad Money, you can rest assured that we can offer greater flexibility in terms of the repayment period, making it easier for you to repay the loan.
---
How to Apply for a Quick Loan: The Safe, Fast and Easy Process
Unlike traditional lenders, Salad Money offers a completely online application process. However, you still need to know what the process looks like to get the best results. Let's discuss exactly what you need to get approved when applying for your quick loan:
Determine your loan needs: The first step before applying for a quick loan is to properly evaluate your loan needs. Determine exactly how much you need to borrow so you can avoid paying unnecessary interest on the surplus amount.
Choose a lender: The next step would be to research your options and choose an appropriate lender. There are actually a number of quick loan lenders on the internet. However, not all of them are the best option for you. That's why you need to find the most reputable lenders and compare interest rates, fees and terms before you start your application process. However, with Salad Money, you can rest assured that you will get competitive rates, flexible repayment terms and the best customer service.
Submit your application: Once you have selected your lender, you will begin with your application process. This usually just involves filling out an online application form and filling out basic personal details. You will also need to ensure that you fit the eligibility criteria for your particular lender.
Provide documentation: This step is where you will need to provide all the required documentation proving your eligibility for the quick loan. To get approved instantly, make sure all your documents are accurate and perfectly put together. The documents you will need may include proof of income, bank details, etc.
Review and accept loan terms: After applying for the loan, your lender will review your application and decide whether to approve it or not. This is generally a pretty quick process for fast loans. After approval, you will be provided with the interest rates, fees and repayment terms. Make sure you carefully assess the terms and ask any questions or queries you may have before accepting the loan.
Receive your funds: Once you've accepted the loan, the lender will typically transfer the funds into your bank account within a few hours or the very next day.
Frequently Asked Questions on Quick Loans
How can I qualify for a quick loan in the UK?
While the eligibility criteria differ from lender to lender, most lenders have very basic requirements for you to qualify for a quick loan.
To qualify for our loans, you need to be at least 18 years old and have been working for your employer for 6 months or more. You must also have a regular source of income of £1,400 or more, each month. While these are the basic requirements, the approval of your loan usually depends on several factors. Apply for a loan here to find out what they are.
What are the typical interest rates and fees for quick loans?
When it comes to quick loans, the interest rates and fees majorly depend on various factors like your lender, credit history, amount, etc. However, at Salad Money, you can rest assured that you can get the most competitive rates and fees with your quick loans. With greater transparency and simplicity, our More Than Your Score loans are always here for you.
How quickly can I receive the funds from a quick loan?
Offering a fast and easy loan approval process, we can transfer funds to your account within the next day of your application approval.
What are the repayment terms for a quick loan?
The repayment terms for quick loans vary from lender to lender. Furthermore, they are also dependent on your income, credit history, and loan amount. However, at Salad Money, we strive to offer flexible and affordable repayment options that work for your budget.
Can I get a quick loan with bad credit?
Specialising in offering quick loans to employees struggling with their credit scores, we understand that life comes with its own challenges and setbacks. That's why, we consider every application and measure affordability using open banking, avoiding the need for us to even look at a credit score. Thus allowing us to offer you a quick loan regardless of bad credit.
How much can I borrow with a fast loan?
The amount of loan you can borrow depends on various determining factors like credit history, income, lender, etc. With Salad Money, you can receive a quick loan for anywhere between £500 to £1000, depending upon your requirements.
Are quick loans safe?
Quick loans usually come with a greater interest rate and fees when compared to most other traditional loans. That's why it is essential to carefully explore all the terms and conditions and consider your ability to repay before taking one. Furthermore, it is also important to avoid getting into shady deals with possible scam artists and only get in touch with a reputable lender. If you find a deal that is too good to be true, remember that it isn't true. However, with Salad Money, you can rest assured that you are in safe hands. As a highly reputed lender in the UK, we only offer safe and secure loans with absolute transparency and customer service.
Will quick loans damage my credit score?
The myth that quick loans can damage your credit score, even after you repay them, is absolutely false. In fact, if you are successful in repaying your loan, not only does it not damage your credit score but also helps improve It.
Why Choose Salad Money?
If you are looking for quick loans, it can be a little difficult to decide which lender to choose. Let us make the decision easier for you by telling you why you should choose Salad Money over other quick loan lenders.
As a leading provider of quick and easy loans in the UK, we believe that everyone should have access to fair credit facilities. That's why, at Salad Money, we are dedicated to offering you fast approved loans suiting your individual needs and repayment capacity.
Committed to helping people who have been wronged by the traditional credit score system, our More Than Your Score Loans are here for you. Designed to offer support to public and private employees who have been turned down by traditional lenders, we bring you our quick loans.
What's more, with the help of a unique affordability assessment system based on open banking, we can evaluate your creditworthiness accurately. Thus, eradicating the need to rely on credit scores as an assessment standard.
Providing you with advance pay loans regardless of if you have a poor credit score, our team of professionals is determined to bring you nothing but the best. With an exceptional level of customer service, we are always available to answer all questions and queries you may have about our fast money loans.
Finally, we believe in trust, reliability and ultimate customer satisfaction. That's why, we practise absolute transparency with our customers regarding our loans, interest rates, fees, terms and conditions.
For a smooth and stress-free borrowing experience and the best quick loans in the UK, get in touch with us now!