Payday Loans
Get a payday loan, even with a low credit score
Easy approval
Speedy funding
Flexible repayment terms
Transparent and simple application process
No hidden fees
Reliable customer support
Struggling with a sudden unexpected expense? Are last-minute bills destroying your financial balance? We've got you covered.
Offering fair and affordable payday loans online, Salad Money brings you the solution to all your emergency cash needs.
Today, millions of people across the country are struggling to deal with immediate cash problems. With increasing economic uncertainty and cost of living crisis, more and more individuals are facing emergency expenses.
Leading to stress and anxiety, financial distress not only affects your quality of life but also causes mental and physical health issues. That's why we offer the best online payday loans to help you deal with everyday finance issues.
With a simple and transparent lending process, we provide payday loans best suited to your needs. With a quick approval process, simple lending terms and flexible repayment plans, our loans are the first choice for thousands of borrowers, every month.
Are you ready to face emergency expenses head first? Get in touch with us for payday loans now and take control of your finances.
What Are Payday Loans?
Payday loans are used to help people manage their finances in the face of unexpected expenses, like car repairs or other bills.
Also known as cash advances and wage advances, these loans help you deal with immediate liquidity problems. Usually short-term, these loans are typically due on the borrower's next payday. However, Salad Money offers a little more flexibility with the term of the loans, allowing you to pay over a long period of 12 or 18 months.
Understanding the Basics of Payday Loans
Payday loans are specially designed for individuals who require quick access to cash and don't have the time to wait for a paycheck. Commonly borrowed to deal with urgent expenses that can't wait until payday, these loans have a repayment term that usually only ranges between two weeks to a month. Unlike most lenders, at Salad Money, our borrowers are in control, able to borrow over a longer period of time. Unlike traditional loans, payday loans from a direct lender usually neither require collateral, nor a credit score check.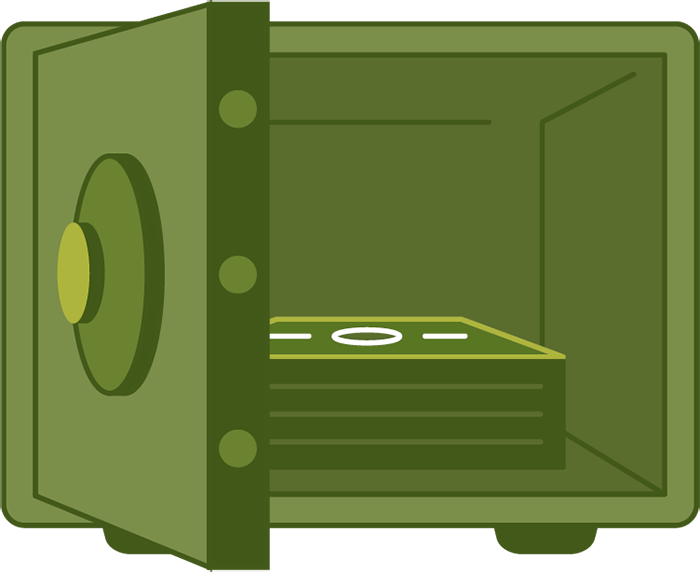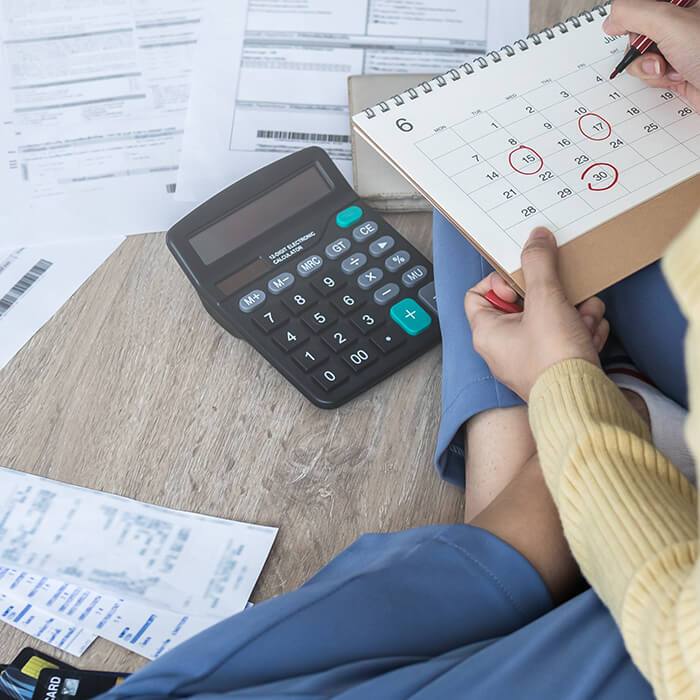 How Do Payday Loans Work and Who Qualifies For Them
Getting a payday loan online involves a rather simple process of approval, provided you fulfil the eligibility requirements.
To be eligible for a payday loan in the UK, one must have a regular paycheck or some form of steady income, be at least 18 years of age and have a bank account. While these are the basic requirements for most online payday loan lenders, further eligibility requirements like credit checks vary for different lenders.
Whilst traditional payday loans have a bad reputation, Salad Money's additional safety measures mean that you need to have been with your employer for 6 months and earn more than £1,400 per month to qualify. If you fulfil the eligibility criteria, you can submit your application and our team of experts will quickly give you a decision regarding its approval. Once approved, the money will be in your account by 12:00pm the following day.
From then on, you make repayments on a monthly basis depending upon the repayment plan created for you, over 12 or 18 months.
Different Types of Payday Loans and How to Choose the Right One
Although there are many types of payday loans in the market, most of them only differ in their terms and conditions. At Salad Money, it's crucial that you find the right payday loan for your circumstances.
Ranging from online payday loans to storefront payday loans to cash advance loans, borrowers have a lot to choose from. That's why it becomes essential to compare and find the most favourable terms that suit you. Online payday loans are usually more convenient, allowing you to apply from the comfort of your home and receive the money directly in your bank account.
On the other hand, storefront payday loans offer less convenience as they are offered at certain physical locations. However, these types of loans can offer same-day funding.
Finally, cash advance loans are provided by credit card companies and may have a relatively higher interest rate.
By effectively comparing your loan options, interest rates, fees, terms and conditions, you can find the best option for you.
At Salad Money, our mission is to help people in employment who need access to cash quickly, in a responsible way.
Pros and Cons of Payday Loans
Taking a payday loan can mean a number of different experiences for different individuals. That's why it is always a good idea to weigh the pros and cons of payday loans before getting into one.
Although these loans are specially designed to offer a quick and convenient way to deal with emergency situations, they can also come with some risks. It's important you're aware of the advantages and disadvantages of payday loans to help you make an informed decision.
Advantages of Payday Loans
Accessibility: Payday loans are one of the most accessible loans available. With minimal requirements for approval, payday loans require basic documentation and minimal credit checks. This makes them much easier for those who need to borrow money urgently.
---
Convenience: Getting a payday loan online has become easier than ever. With quick access to funds when you need them, these loans are highly convenient for people with a low credit score, facing a time-sensitive expense.
---
No credit check required: Typically given to borrowers regardless of their credit score, payday loans require minimal to no credit checks. For some loans, like Salad Money's More Than Your Score loans, the creditworthiness of a person is measured using a number of different influencing factors and not credit score.
---
Flexibility: Unlike many traditional loans, payday loans aren't tied for use on one particular expense. Allowing you to use the money to deal with a variety of problems, these loans offer greater flexibility in times of financial turmoil.
---
Disadvantages of Payday Loans
Higher-interest rates: At Salad Money, we're committed to providing payday loans for employees at a highly competitive interest rate and with no additional fees. However, many payday loans are accompanied by extremely high annual percentage rates (APRs) and heavy fees, making payday loans more expensive than traditional loans. Leading to significant increases in your current debt, not paying a payday loan in time can damage your credit score. If you need a loan before payday, and you're in employment - apply for your loan with Salad Money.
---
Short repayment terms: We're proud to offer payday loans that offer flexibility and decrease the payment burden on our customers. With 12 and 18 month payment terms, we can take the stress out of borrowing. However, as the name suggests, many other payday loans are usually due on the borrower's next payday. This can be incredibly challenging for borrowers. This often leads to a cycle of debt, that we at Salad Money are committed to solving.
---
Debt cycle: With our flexible payment terms and competitive rates, we're committed to breaking the debt cycle. This is when a person keeps having to take new loans to pay off old ones. If not managed effectively, a payday loan can lead to a cycle of debt. Not only can this be difficult to break out of but also leave the borrower struggling to make ends meet.
---
Predatory lending practices: At Salad Money, you'll never be offered a loan that doesn't meet your individual requirements. While most FCA-approved lenders are fair in their practices, some engage in predatory lending practices. This can involve charging excessive fees, exorbitant interest rates and aggressive collection strategies. Increasing stress and burden on the borrower's end, these practices defeat the purpose of the loan. That's why it is important to research your lenders before taking out a loan and only getting in touch with a reputable lender like Salad Money.
---
Frequently Asked Questions on Payday Loans
What are the best payday loans?
Choosing the best payday loan completely depends on your needs and situation. Given the wide range of payday loans available online, it can be hard to choose the best payday loan. That's why you need to consider factors such as interest rates, repayment terms, additional fees, the application process, and the lender's reputation.
How do I apply for a payday loan online?
By simply filling out our online application form with your basic information such as your name, address and employment, you can apply for a payday loan online. Once you complete your application, we will review it immediately and let you know as soon as it is approved.
Are there any direct lenders for payday loans online?
Yes, with Salad Money, you apply directly for a payday loan. We process your application ourselves and offer the best possible lending options based on your application. As a direct lender for payday loans online, we process your loans ourselves instead of passing your application to a third-party lender. Offering greater reliability, no extra brokerage and quick approval time.
What are the eligibility requirements for a payday loan?
Here are some eligibility requirements for our payday loan.
To apply for a payday loan with Salad Money, you must be:
A UK Resident
Employed by your current employer for at least 6 months
Over 18 and paid monthly (rather than weekly)
Earning over £1,400 per month after tax
Able to log in online to your bank account(s) to show your salary and regular Direct Debit bill payments
How much can I borrow with a payday loan?
At Salad Money, we offer fair payday loans ranging from £500 to £1,000 based on your individual circumstances and needs. Depending on your income, credit history and affordability, you can borrow anything between £100 to £1,000 from other traditional payday loan lenders..
How quickly can I get approved for a payday loan online?
With our quick More Than Your Score application approval, your payday loan will be approved as soon as possible. Once approved you can receive the money before 12:00 PM of the following day, with Salad Money.
What is the typical repayment period for a payday loan?
Most payday loans offer a repayment period that lasts until your next payday. At Salad Money, we offer flexible repayment options of either 12 or 18 months. Many other lenders expect payment, sometimes within less than a month. Salad Money offers safe payday loans that are convenient, based on your situation.
Can I get a payday loan with bad credit?
At Salad Money, we believe that everyone deserves access to affordable credit regardless of their credit history. That's why we created our More Than Your Score loan system. We offer the most appropriate payday loans to individuals, regardless of their credit history. Conducting a quick affordability check that doesn't rely on your credit score, we can offer you payday loans online in no time.
Why Choose Salad Money?
As one of the fairest, leading payday loan lenders in the UK, we stand out from the crowd, offering exceptional service to thousands of customers, just like you, every month.
Committed to offering fair and affordable loans to all our clients, we understand that the traditional credit score system can sometimes be unfair.
That's why our More Than Your Score loans are designed to work for everyone who meets our criteria, regardless of their credit score. This allows us to offer fair personal loans to public and private employees who may have been turned down by traditional lenders.
At Salad Money, we believe that fair and affordable credit should be accessible to everyone. That's why, our open banking based affordability assessment system is specially developed to evaluate your creditworthiness using various influencing factors. This allows us to offer you the most suitable payday loans regardless of a poor credit score.
Furthermore, as a highly, fair and reputable payday loan lender, we understand the importance of quality customer service. To make it easier for you to apply for loans and ensure a smooth process, our team is dedicated to helping you make the most out of your situation. Always available to answer any questions you may have, we pride ourselves on our customer service.
What's more, we deliver transparent communication in all our dealings with our clients. Providing you with clear and concise information regarding our loans, interest rates, fees and repayment terms, we are committed to transparency.
To learn more about our fair and affordable payday loans, click here or get in touch with us now!