Online Loans
Get online loans despite a low credit score
Easy approval
Speedy funding
Flexible repayment terms
Transparent and simple application process
Reliable customer support
Struggling to find reliable and secure online loans with a low credit score? We've got your back. Offering safe and quick loans online, Salad Money is one of the most reputable low credit lenders in the UK.
At Salad Money, we understand that not everyone can have a perfect credit score. Moreover, the metrics with which companies measure your credit score aren't entirely reliable.
Therefore, we believe that a person's ability to afford a loan can be determined by various factors that aren't accounted for in the credit score system. That's why we offer instant online loans to public and private employees regardless of their credit score.
With a wide range of benefits, our flexible online loans can be used for various purposes like dealing with unexpected expenses, debt consolidation and so much more. We specialise in helping those struggling with an urgent need for money and we provide you with all the support you need.
Get in touch with us and secure your online loan now!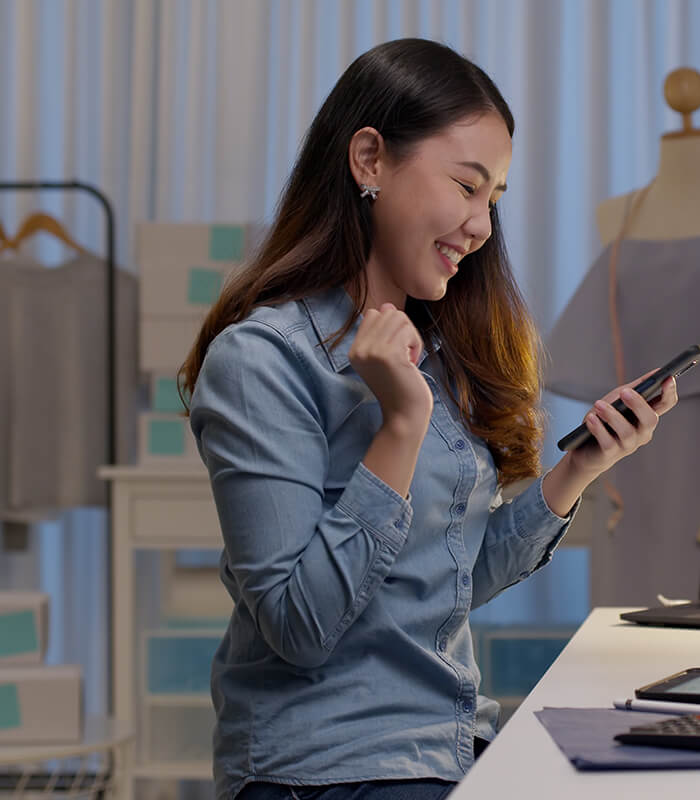 What Are Online Loans?
Online loans are a type of loan that is applied for, approved, accepted and disbursed completely online. Especially convenient for those that struggle to, or lack the time to, visit a physical location to apply for a loan, secure online loans are the way of the future. Unlike traditional loans, online instant loans offer an extremely easy way to get a loan from anywhere in the country.
All you need is a device that can log onto our website and a stable internet connection and you can apply for our instant online loans in no time. Becoming increasingly popular in the UK, our flexible loans are designed for people who need quick access to money regardless of their credit scores.
Generally, online loans are offered by banks, credit card companies and other Non-Banking Financial Companies (NBFCs) in different forms such as personal loans and payday loans. However, the loans that you qualify for depend largely on the lender's assessment system, eligibility criteria and your credit history. This makes it difficult for people with low credit scores to be eligible for a loan.
That's why, at Salad Money, we bring you our More Than Your Score loans. These loans offer you competitive interest rates, exceptional customer service, and a secure application process, regardless of your credit score.
Reasons to Choose Our Online Loans Over Traditional Lending Options
Our online loans offer exceptional benefits to users and can be a much better option than traditional loans, especially for people with a less-than-perfect credit score. If you have a low credit score, let us help you understand why our online loans might be better for you and help you make an informed decision.
Alternative credit requirements: Particularly created for those with a poor or no credit score, our online loans have a different set of credit requirements. Unlike traditional lenders that largely focus on your credit score while reviewing your application, we follow a more reliable and fair method. Thereby, offering you the funds you deserve regardless of your credit score.
Manageable loan size: Offering only as much as you need, our secure online loans offer you the flexibility to choose your loan amount. Allowing you to choose from anywhere between £500 to £1000, our loans are more manageable and easier to pay back in comparison to many traditional loans.
Fewer requirements for approval: Salad Money's online loans have much fewer approval requirements than other traditional loans. Requiring only basic information and proof of income, our online loans do not require extensive documentation like other lenders. This not only makes the application process faster but also offers you quick access to the funds you need.
Quick processing: Given the fact that almost the entirety of the loan application, approval and acceptance process is online, our loans are much quicker. Especially beneficial to those in need of money urgently, our online instant loans offer faster processing and fund transfer.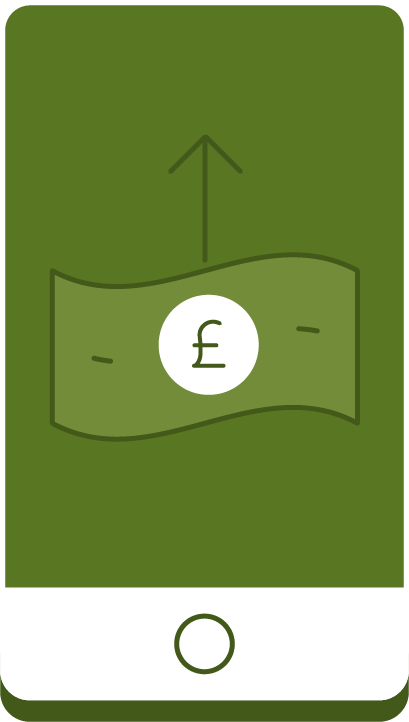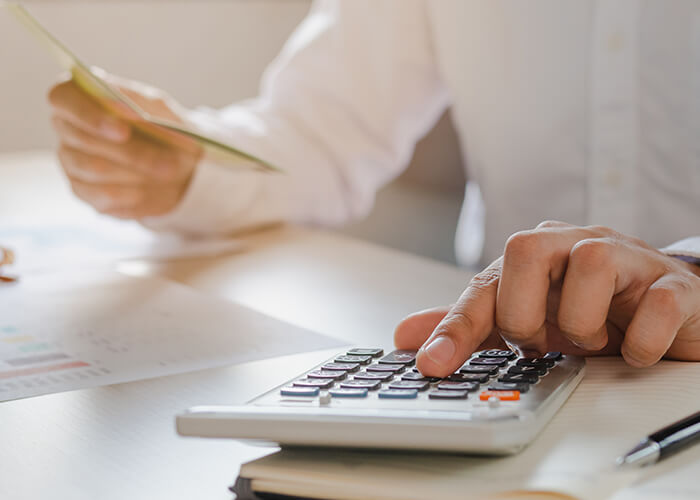 Safety Tips for Online Loans: How to Protect Yourself and Your Finances
Although online loans are an extremely convenient way to get the urgent cash that you need, they also come with certain potential safety risks. While this is not common for all the lenders you find online, it is always a good idea to be cautious and take necessary precautions.
That's why, to help you understand the potential risks of online loans and protect your finances, we bring you a few safety tips to keep in mind.
Beware of Scams: Tips for Spotting and Avoiding Fraudulent Lenders
While there are a number of reputable online loan lenders on the internet like Salad Money, there are some that can't be trusted. Trying to take advantage of those in need of urgent cash, fraudulent lenders are a menace to society.
Therefore, to avoid falling victim to the traps of some lenders, here are a few tips to protect yourself against predatory lending.
Do your research: One of the first things you need to do before applying for quick loans online is research your lender. This can involve finding out whether they are registered with the Financial Conduct Authority and reading their reviews. Search their company name on social media platforms and search engines to find out potential warnings by previous borrowers. This can help you find out if they have a fraudulent history, and if they do, avoid applying for a loan.
Don't pay upfront fees: Reputable lenders will never ask you for any kind of upfront fee before your loan is approved. If a lender asks for an upfront application fee, it is very likely that it is a scam. Therefore, it is best to avoid such lenders.
Watch out for unrealistic promises: If a lender makes promises that seem too good to be true, tread carefully. Watch out for lenders that conduct absolutely no credit checks, guaranteed instant approvals, etc.
How to Safeguard Your Personal and Financial Information
When applying for quick loans online, the possibility of cyber attacks is increased. This can not only lead to greater danger to your finances but also the misuse of your personal information. That's why, while applying for instant online loans, it is advisable that you take the necessary precautions to safeguard your personal and financial information. Let us take a look at some of these precautions.
Use a secure internet connection: Using a public Wi-Fi connection while applying for a loan can put your device in danger. Several free public networks aren't as secure as you might think they are. In fact, many of them are installed to execute scams like stealing your personal data or accessing your device. To avoid this, remember to use a secure internet connection while applying for an online loan.
Check for encryption: Check for encryption on the lender's website to ensure that your data is secure. Some signs of encryption might be a lock icon next to the address bar or an "https" at the beginning of the URL.
Beware of requests for personal information: Most legitimate lenders on the internet will usually only ask for your basic personal and financial information. This may include things like your name and basic banking information. However, if a lender asks for more sensitive information like your debit or credit card pin, it is likely a fraud and you need to be cautious.
Frequently Asked Questions About Online Loans
How much money can I borrow with an online loan?
While the maximum amount of money that you can borrow largely depends on your credit history and your lender. The amount of money that you can borrow through an online loan with Salad Money ranges between £500 to £1000. However, this amount may differ from lender to lender and borrower to borrower.
How long does it take to receive the funds from an online loan?
While the exact time it takes to receive funds may be different for every lender, many transfer the funds within 24 to 48 hours after the loan application approval. At Salad Money, we usually transfer your funds into your account before 12 PM the day after your application has been approved.
What are the repayment options for online loans?
Again, your repayment terms usually depend on the type of loan you are taking and the policies of the lender. However, most lenders offer flexibility in terms of repayment, which means that you can either repay the loan in instalments or in one lump sum.
What happens if I miss a payment on my online loan in the UK?
Missing a loan payment in the UK can have a negative impact on your credit score. Depending on your lender, you may be charged a late payment fee. However, if you are unable to pay your loan payment on time, you can always get in touch with your lender and ask for an extension. This can save you from any negative impact that a missing payment can have on your financial health.
Can I apply for an online loan in the UK if I have bad credit?
Yes, there are several online lenders that offer loans for individuals with a bad credit history. Although you might be charged with a higher interest rate than traditional loans, we at Salad Money pride ourselves on our competitive rates. With us, you can get access to fair and secure online loans regardless of a low credit score.
Is it possible to repay an online loan early?
Yes, several online lenders offer the opportunity to repay your loan early. However, some may still charge early repayment fees. That's why you need to check the terms and conditions for an early repayment fee clause before accepting a loan.
Are there any hidden fees associated with online loans?
If you are applying for quick loans online with a reputable lender, you shouldn't be charged any hidden fees. If you spot any hidden fees in your loan agreement, thoroughly analyse it and ensure that it is a legitimate fee. If you feel that the fee is unreasonable, do not accept the loan and get in touch with a reliable lender like Salad Money.
How does the application process for an online loan work?
The application process for an online loan is rather simple, straightforward and extremely convenient. Although the exact process generally differs from lender to lender, here is how it usually works.
First, you fill out a simple online form with basic personal and financial details. Then you will be asked for income proof and other necessary documents. Once submitted the lender will review your form and documents and decide whether you are eligible for the loan. Once the loan application is approved, you will have the funds transferred to your account within 24 to 48 hours.
Choose Salad Money For Fair and Affordable Online Loans
Online loans are one of the fastest ways to get loans today. However, given the nature of them, it is crucial to find a reliable lender when applying for online instant loans. The lender you choose can absolutely make or break your borrowing experience and greatly affect your financial condition.
That's why, at Salad Money, we believe in stress-free, fair and affordable borrowing for everyone. As one of the most reliable online lenders in the UK, we are dedicated to offering you the best online instant loans.
Unlike traditional lenders, we understand that sometimes the credit score system can be an unfair way to measure your creditworthiness. That's why, we look beyond the credit score to accurately assess your loan affordability and provide you with the loan you deserve.
With a unique open banking based credit evaluation, we can effectively make quick and accurate decisions and approve your loans accurately. Especially designed to offer essential support to public and private employees struggling to acquire loans from traditional lenders, our More Than Your Score loans are here for you.
What's more, Salad Money is authorised and regulated by the Financial Conduct Authority (FCA), which means that you can rest assured with our secure online loans.
Lastly, we are a team of experienced professionals, and we believe in open and transparent communication. That's why we offer clear and understandable loan terms and conditions and are always available to answer your questions and queries.
To learn more about our services, click here or get in touch with us now!