Bad Credit Loans
Get a bad credit loan, even with a low credit score
Easy approval
Speedy funding
Flexible repayment terms
Transparent and simple application process
No hidden fees
Reliable customer support
How It Works
Are you dealing with a financial emergency or a sudden unexpected expense that you can't afford? Are you struggling to get a loan from traditional lenders? Rest assured that Salad Money is here to help.
As direct UK lenders for bad credit loans, we offer you the support you need regardless of if you have a bad credit history.
If you have a bad credit history and are dealing with a financial emergency, it may seem like your options are limited. This can lead to immense stress and anxiety.
However, at Salad Money, we are here to assure you that there is always a way out with our More Than Your Score loans. Helping you bridge financial gaps and get back on your feet, our loans are designed to offer you fair bad credit loans regardless of your credit score.
Offering a flexible and accessible alternative to traditional lending options, we use an open banking based assessment system to accurately evaluate your affordability. What's more, we believe in responsible lending practices, that's why we're regulated by the Financial Conduct Authority (FCA).
Are you ready to defeat the norms of traditional lending and deal with your bad credit financial situation headfirst? Then get in touch with us now!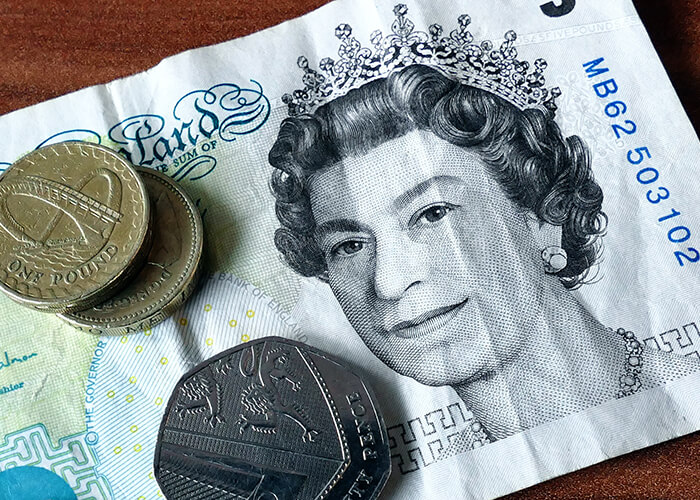 Key Facts
Salad Money is authorised and regulated by the FCA.
Only you can choose to share your data (you'll be taken to your banking provider's site during the application process).
You can stop sharing your data at any time.
Open Banking is an FCA-regulated process.
Your banking data is protected in the same way as it is when you use your Internet banking.
What are Bad Credit Loans?
Designed for people with low or no credit score at all, bad credit loans are a type of loan that is accessible to almost anyone. However, at Salad Money, we have some criteria that ensure you're able to afford your repayments. Offered by lenders specialising in personal loans for bad credit, these loans are unsecured and offer support to those struggling with an urgent financial problem.
Typically offered at a higher interest rate than normal loans, we're committed to delivering affordable, fair bad credit loans, that minimise your risk. However, if repaid fully and in time, they can be extremely beneficial to the borrower's financial health and can be a way to boost your credit score.
Finding bad credit loans from direct lenders in the UK, particularly with fair repayment terms, is a difficult job, but with Salad Money, you can get the best loans at competitive rates.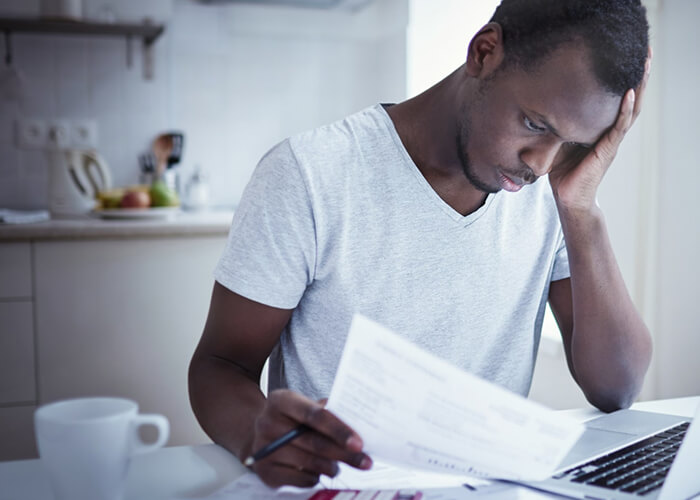 The Pros and Cons of Bad Credit Loans
Thousands of people with poor credit scores find it difficult to obtain credit from traditional lenders. Specially designed to help people with a bad credit score, bad credit loans offer funding when most other lenders can't. With our More Than Your Score lending system, even borrowers with bad credit can take advantage of our competitive interest rates.
However, even the best loans for bad credit come with their own set of pros and cons. Like every other financial product, these pros and cons are subject to the person acquiring the loan. That's why, when looking at bad credit loans, it is essential to understand how they may affect you and if they are the right choice for you. Explore the advantages and disadvantages of bad credit loans to help you make an informed decision.
Pros of Bad Credit Loans
Easy to Obtain: Unlike most other loans, bad credit loans are the easiest to obtain. Specially designed for people struggling to get loans from traditional sources, these loans are easily accessible to anyone in need of credit. What's more, they do not require any collateral, extensive documentation or credit checks.
---
Can Improve Credit Score: Bad credit loans can be used to effectively improve your credit score in various ways. First, by choosing a personal loan for bad credit and repaying it on time, you can improve your creditworthiness. By using a bad credit loan to consolidate your older debts, you can start to rebuild your credit history and get your finances back on track.
---
Fast Approval and Funding: Specially designed for almost anyone in need of urgent funds, bad credit loans offer fast approval rates. This helps you get a quick response to your application and faster fund transfers into your bank account. This can allow you to effectively deal with time-sensitive expenses regardless of a low or bad credit score.
---
Flexibility: Not only do bad credit loans offer flexibility of use, but with Salad Money they also offer flexibility in terms of the amount and the repayment terms. Allowing you to choose your repayment period and amount based on your requirements, our personal loans for bad credit offer maximum flexibility.
---
Alternative to payday loans: Unlike payday loans that can be extremely expensive, our loans for poor credit offer a fairer, more affordable alternative. With a unique affordability system, we effectively assess your creditworthiness without considering your credit score, offering you loans at competitive rates.
Cons of Bad Credit Loans
Higher Interest Rates: Whilst Salad Money offer highly competitive bad credit loans, they often come with a higher interest rate. This is because of the increased risk on the lender's end and nature of the loan. However, by effective management and picking the right lender, loans for bad credit can help you make the most out of your situation.
---
Limited Loan Amounts: Usually only offering up to £1000, bad credit loans offer a limited amount of funding. While this can be helpful to avoid further debt, they may not be able to help you if your requirements are greater.
---
Shorter Repayment Terms: We're proud to offer poor credit loans with payment terms of 12 or 18 months. However, many bad credit loans offer shorter repayment terms in comparison to other loans.
---
Weighing the Pros and Cons of Bad Credit Loans Before Applying
Although bad credit loans are usually taken through necessity, it's incredibly important to do your research before applying. Be sure to understand all the terms and conditions of your loan and consider whether or not it could harm you more than they can help you.
That's why it is important that you assess your own financial health accurately and properly weigh the pros and cons of a poor credit loan. Make sure you understand the repayment terms, fees, interest rates to make an informed decision.
While looking for a personal loan for bad credit, you must ensure that you also pick a reliable lender. This is essential because there are many predatory and fraudulent lenders that try to exploit your vulnerable situation.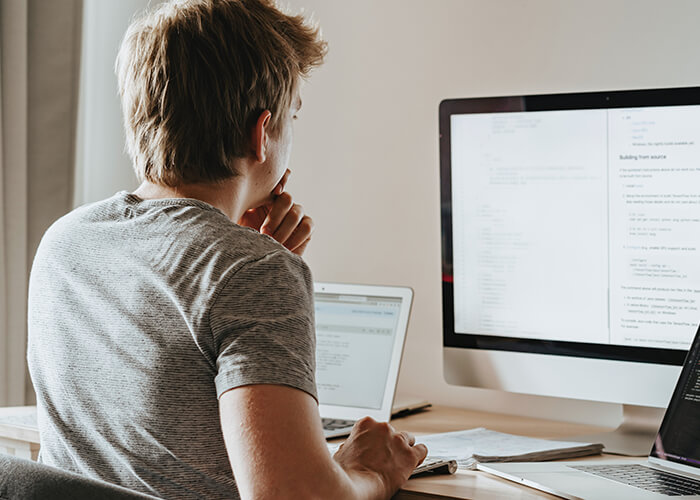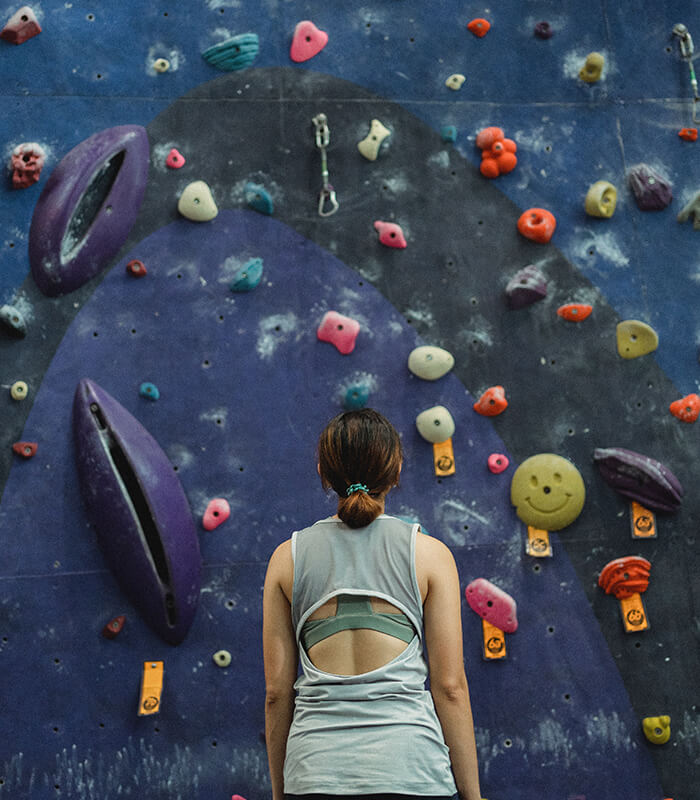 Understanding the Risks of Predatory Lending Practices
At Salad Money, our rigorous application processes mean that you'll never be offered a loan that isn't right for you. However, it's important to be able to spot predatory lenders, as it may not always be obvious. These lenders engage in practices that could end up making your situation worse. Here's what to look for.
Incredibly high-interest rates: Charging exorbitant interest rates that are far higher in comparison to other lenders is a very evident red flag. While most bad credit loans come with comparatively higher interest rates, it is always a good idea to compare a few direct lenders before committing to one. Getting stuck with high interest rates can not only make it difficult to repay the loan but also lead to a cycle of debt.
Hidden fees: These lenders also often charge very high loan fees along with hidden fees like application fees, early payment fees, etc. These are incredibly unfair and could end up costing you far more in the long run.
Short repayment terms: Offering a very short repayment period, some lenders actively make it difficult for you to repay the loan. Thus increasing the possibility of default and your financial stress. To avoid the traps of such predatory lenders, make sure you carefully review the loan's terms and conditions and consult a professional if you feel stuck.
Frequently Asked Questions on Bad Credit Loans
Can I get a bad credit loan with no credit check?
With our More Than Your Score loan application, we don't take into account bad credit scores when reviewing applications. Salad Money lend to those in employment that need it, regardless of their credit score.
What is the interest rate on a bad credit loan?
Please check our application for our latest interest rates. Whilst interest rates on loans for bad credit completely depend upon the lender and your credit history, we pride ourselves on our incredibly affordable rates. While offering higher interest rates than traditional loans, bad credit loans from direct lenders can offer a wide range of other benefits that make the interest rates worth it.
How much can I borrow with a bad credit loan?
Salad Money offer loans of between £500 and £1,000 when you need it most..
How long does it take to get approved for a bad credit loan?
Offering same or next day approval, most of our loans deposit money in your bank the very next day. Our speedy service is designed to deliver you the cash you need, when you need it most.
Can I use a bad credit loan to consolidate my debts?
Yes, many people use our bad credit personal loans to consolidate their debts. This not only helps to simplify debt repayments but also reduces the total cost of debts.
How can I improve my chances of getting approved for a bad credit loan?
At Salad Money, all our applications are reviewed based on your current situation. To apply, you must be over 18, be earning £1,400 or more monthly and have been with your current employer for 6 months or more. By not factoring your credit score into our loan applications, our More Than Your Score loans are perfect for borrowers with bad credit.
Why Choose Salad Money?
While looking for a bad credit loan, the first thing you should think about is finding a trustworthy and reliable lender. Not only is this essential to ease the borrowing process, but also to help you find safe, secure and fair loans.
As a highly rated and fair, reputable lending company in the UK, we specialise in offering bad credit loans for people looking for financial support when they need it most. At Salad Money, we've made fair and affordable credit available to millions of people, regardless of their credit history.
That's why our More Than Your Score loans are created to provide essential support without burdening you with additional financial stress. Allowing us to help you make the most out of your finances in tough times, we aim to make our loans accessible, even for people with a bad credit history.
What's more, we understand that sometimes a credit score is not always the best way to judge your ability to repay a loan. Therefore, we rely on our unique and fair affordability assessment system, which allows us to evaluate your creditworthiness accurately. Thus, helping you get the best loan possible, regardless of a low credit score.
As one of the leading bad credit loan lenders in the UK for employees, we believe in absolute customer satisfaction. That's why our friendly and professional team is always available to help you with your loan application and approval process. Ensuring you get the support you need, our bad credit loans are available for all private and public employees looking for urgent cash.
At Salad Money, we believe in responsible, transparent and easy lending with your best interests at heart throughout the lending process.
To learn more about our services, click here or get in touch with us now!