Cash Loans
Get cash loans despite a low credit score
Easy approval
Speedy funding
Flexible repayment terms
Transparent and simple application process
Reliable customer support
Are you looking for a cash advance to deal with an expense that can't wait till your payday? We've got you covered.
Offering the best cash loans that give a helping hand in unpredictable times, Salad Money believes in fair and affordable credit for everyone. To help you get through tough times and avoid stress caused by financial problems, our quick cash loans are here for you.
Our instant money loans are convenient, quick and easy so that you can have a hassle-free borrowing experience. Regardless of whether you have a low credit score, we can accurately assess your creditworthiness using our open banking system and offer you the loans you deserve.
Are you ready to tackle your financial problems head first and build a secure future for yourself and your loved ones? Then get in touch with us now!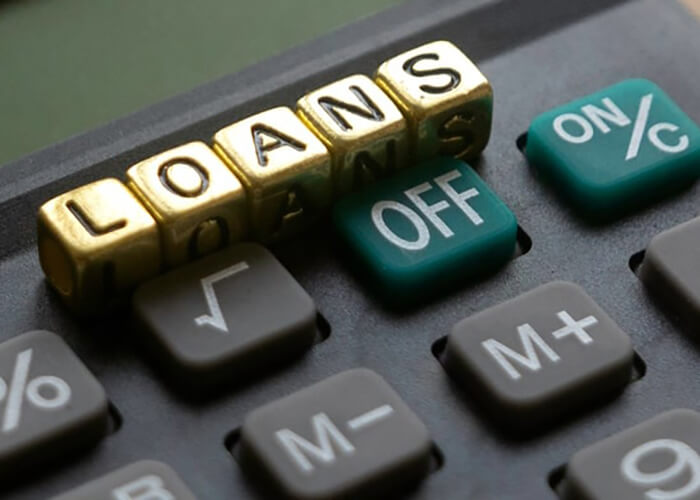 What are Cash Loans?
Cash loans are a type of loan that provide the borrower with immediate liquidity to cover unexpected expenses. Generally borrowed by people running short on cash, these loans are often short-term in nature and ideal for emergencies. While they are perfectly secure and legal, cash loans are mostly offered by non-traditional lenders like online lenders, NBFCs, or other payday loan lending companies.
How Are Cash Loans Different From Traditional Loans?
Typically easier to qualify for, cash loans are generally more available and accessible than most traditional loans. Cash loans do not usually require collateral and, unlike traditional loans, have more lenient credit checks. Thereby, allowing people with a low credit score to apply for them and get the cash they need.
Furthermore, cash loans offer a smaller amount of money that ranges between £100 to £1000. This is far less when compared with most traditional loans. However, given the increased risk on the lender's end, these loans charge higher interest rates and fees than traditional loans, making them a more expensive option. Cash loan lenders also offer a shorter repayment period compared to traditional lenders.

The Benefits of Applying for Cash Loans Online
When it comes to online cash loans, they offer a wide range of benefits to their borrowers. Let's discuss why you should consider applying for a cash loan with Salad Money.
---
Convenience: With an application process that is completely online, we ensure maximum convenience for our customers. Allowing you to apply, get approved and receive the funds right from the comfort of your home - we can offer you the fastest and most convenient cash loans in the UK.
---
Speed: With our online application process, you can rest assured that your funds will be in your account in no time. At Salad Money, we work hard to ensure that your applications are processed and funds are transferred into your account within 24-48 hours.
---
Flexibility: Salad Money offers you flexibility of use and flexible repayment options. This means that unlike most traditional loans you can use our cash loans for any purpose you see fit. What's more, our repayment periods can be personalised to suit your convenience.
---
Accessible: Using our unique affordability assessment that considers various influencing factors, we provide quick cash loans to people with low to no credit scores. Thus, with much more lenient credit checks in comparison to traditional loans, our instant cash loans are accessible to a larger population.
---
The Risks of Cash Loans
While instant money loans can be an effective tool for managing your financial condition and dealing with unexpected situations, they also come with a few risks. Whilst this doesn't apply to all lenders, it is essential to thoroughly research and consider the potential risks before applying for a loan. Let's explore some of these risks.
---
High interest rates and fees: Given the increased risk on the lender's end, a quick cash loan may come with slightly higher interest rates and fees. However, if you feel that the interest rates offered by your lender are exorbitant, it is always a good idea to compare a few lenders before applying for a loan. This can help you find the best loan option so that you don't end up stuck in a cycle of debt.
---
Predatory lending practices: Some unregulated lenders on the internet may engage in predatory lending practices such as hidden fees, violent recovery tactics, etc. Getting into a loan agreement with such lenders can make your financial situation worse and lead to greater stress. That's why you need to ensure that you thoroughly read the terms and conditions before accepting a loan.
---
Negative impact on credit score: Failure to repay the loan in time can have a negative impact on your credit score. This can lead to additional fees and increased interest charges, making it difficult for you to qualify for loans from other lenders.
---
How to Repay Your Cash Loans on Time and Improve Your Credit Score
To avoid a negative impact on your credit and maintain financial stability, it is essential that you repay your quick cash loan on time. Here are a few tips to repay your loans on time and improve your credit score for the future.
Create a budget:
A budget can help you effectively manage your debt along with your monthly expenses. All you need to do is balance your income and expenses and make room for loan repayments. You can do this by cutting back on unnecessary expenses and setting aside a fixed amount for loan repayments.
Set up automatic payments:
While automatic payments aren't preferable for some, if you are forgetful of your debt repayments, it may be a good solution for you. By setting it up, you can ensure your loan repayments are automatically transferred on time every month.
Consider debt consolidation:
If you are struggling with a number of debt repayments, maybe debt consolidation is the answer for you. By taking out a single loan to repay all your debts, you make it easier to manage your repayments and also save money on interest payments.
Monitor your credit score:
Occasionally, credit scores and reports can be faulty. This can be in the form of a wrong loan on your report, incorrect information about past payments, etc. These things can reduce your credit score with no fault of your own! To avoid this make sure you monitor your credit score on a regular basis and report all errors.
Frequently Asked Questions on Cash Loans
How do cash loans work?
Cash loans usually work similarly to payday loans. By providing you with a lump sum of money based on your requirements, your lenders enter an agreement with you. Under this, you agree to repay the loan over a fixed period of time along with certain interest payments and sometimes fees. This gives you access to liquidity and allows you to repay it in shorter payments over a given period of time.
What is the difference between a cash loan and a cash advance?
The difference between a cash loan and a cash advance is the repayment period and terms. A cash loan functions like a short-term loan that is repaid over a period of time in monthly instalments. However, a cash advance functions like a payday loan that is repaid on the borrower's next payday.
How quickly can I get an instant cash loan?
Instant cash loans, as the name implies, are generally dispersed within 24 hours. Although the exact process differs from lender to lender and can take up to 48 hours for certain lenders.
What are the requirements to qualify for a cash loan?
The complete requirements to qualify for a cash loan are subjective to your lender's policies. However, the most common eligibility requirements involve a steady, legal source of income, a bank account, proof of identity and being at least 18 years of age.
How much can I borrow with a cash loan?
When borrowing a cash loan, most lenders offer between £100 to £1000. However, the amount that you are personally eligible to borrow depends on the lender's policies, your creditworthiness and the lender's discretion.
What are the repayment terms for cash loans?
At Salad Money, we offer flexible repayment terms ranging from 12 to 18 months. Allowing you to repay your loan according to your financial situation. However, generally, the repayment terms for your cash loans vary depending on various factors like the risk involved, collateral, loan agreement, loan amount and the borrower's affordability. Ranging from a few weeks to a few months, the repayment terms may differ from lender to lender.
Are there any fees associated with cash loans?
For the most part, reputable lenders don't usually charge any associated fees. However, if you do find any fees, try comparing loans and choose one that charges minimal to no fees, like Salad Money's loans. Furthermore, only sign the loan agreement after going through the entire terms and conditions to avoid being a victim of predatory lending practices.
Can I get a cash loan with bad credit?
Yes, you can absolutely get a cash loan with bad credit. In fact, Salad Money's More Than Your Score loans are specially designed to offer fair and affordable credit to people struggling with a low credit score. However, you should remember that the interest rate on cash loans for bad credit might be slightly higher than for those with good credit.
What is the interest rate for a cash loan?
Depending on many influencing factors like your credit score, lender's policies, the risk involved and the loan amount, the interest rates differ. Typically, charging slightly higher interest rates on cash loans for people with bad credit, the interest rate can be anywhere from 20% to 100%.
Why Choose Salad Money?
Salad Money is one of the most reliable and reputable lenders in the UK that specialises in instant cash loans. We understand that unexpected expenses can arise at any time, that's why, we are here to help you get the cash you need, even if you have a low credit score.
Our instant cash loans can help you deal with immediate financial problems while also promoting your journey to a secure financial future. With loans created to meet and add to your creditworthiness, we bring you the opportunity to deal with your financial battles headfirst. Now, choosing a lender can be difficult, but we have the answer: Salad Money. Read on to see why…
As one of the leading cash loan lenders, we are dedicated to providing our clients with a safe, secure and fast borrowing experience. Committed to responsible lending practices, we are registered with the Financial Conduct Authority (FCA) and follow all their guidelines. This means that we lend you only what you can afford to repay, so you don't have to worry about drowning in debt.
With absolute transparency and honesty, our team of expert professionals can help find the most suitable loan for you. Allowing you to get instant cash loans that fit into your budget and needs.
What's more, we pride ourselves on competitive rates to help you optimise the cost of borrowing. As responsible lenders, we aim to offer fair and affordable credit to all our clients to help them deal with their financial needs without breaking the bank.
Furthermore, our quick cash loans are created with public and private employees in mind who have been wronged by the traditional credit score system. Considering more than just your credit score, our More Than Your Score loans evaluate your affordability using an open banking system. Thereby, helping you get affordable, fair and instant money loans without having to worry about a low credit score.
To learn more about our services, click here or get in touch with us now!